Seminar at the NPT-conference in New York
5 July 2014, by Peter Sahling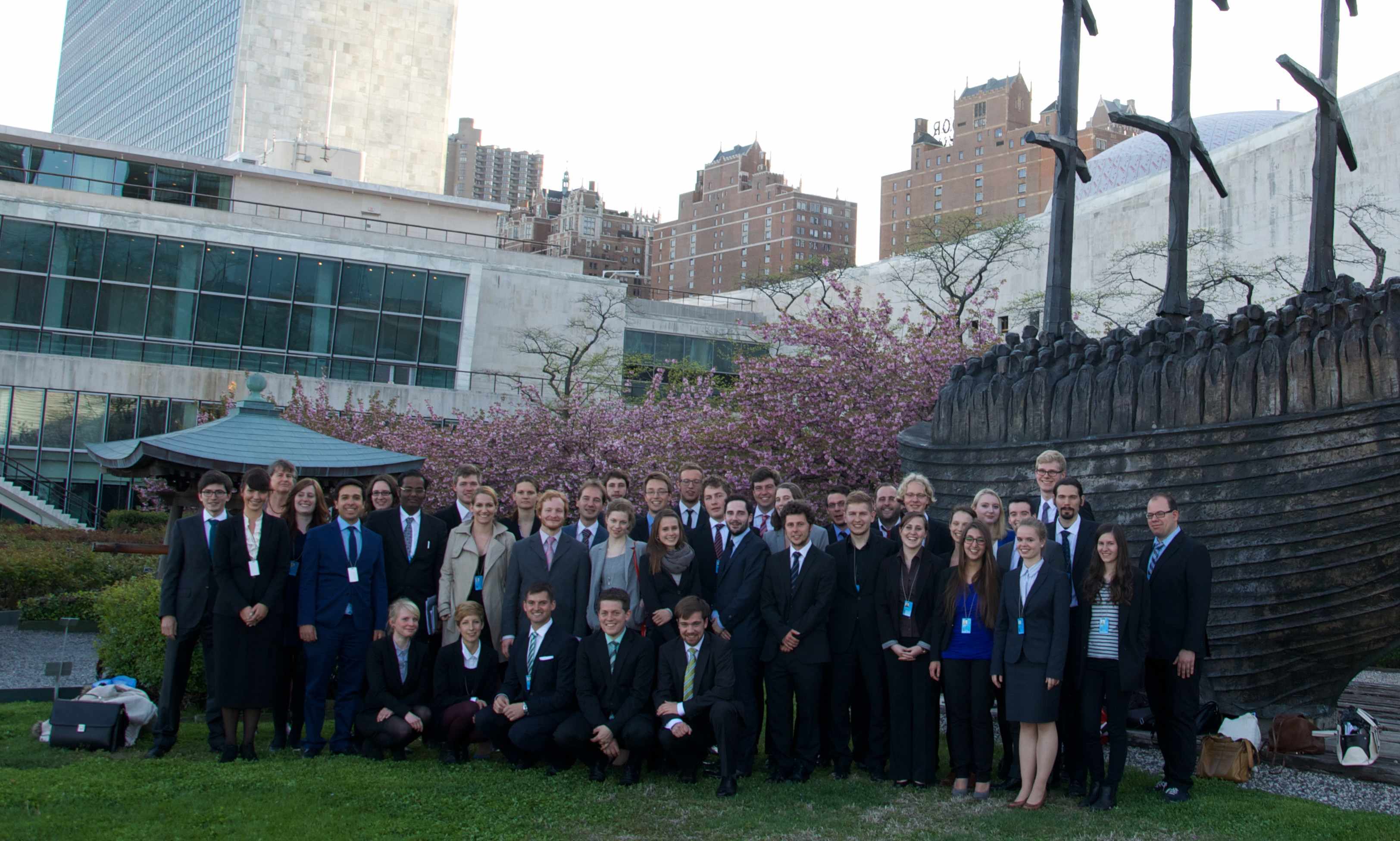 Photo:
Each year, the member states of the Nuclear Non-Proliferation Treaty meet in New York in order to prepare the next review conference (Link). This time around, some of our students took the opportunity to travel to New York to participate in the ZNF-seminar "Negotiations of United Nations on questions of science and technology with role playing (66-658)"  and sit in on the negotiations at the UN headquarters.
Apart from the conference and several other events organized by delegations and non-governmental organizations (Link) the students also visited the German embassy, and met with students from Hiroshima and Nagasaki for a mutual debate. Finally, the participants broke up into 13 different country delegations in order to simulate the negotiations that take place at a nuclear weapons convention, including discussion of total nuclear disarmament. The students prepared themselves for this role-playing activity by meeting with actual country delegations at the UN. After two days of tense negotiations, the majority of the participants could agree on a draft.
The seminar will once again take place in the spring term of 2015, together with a visit to the NPT review conference in New York. You can find an article written by one of the participants here.


---